Milène Larsson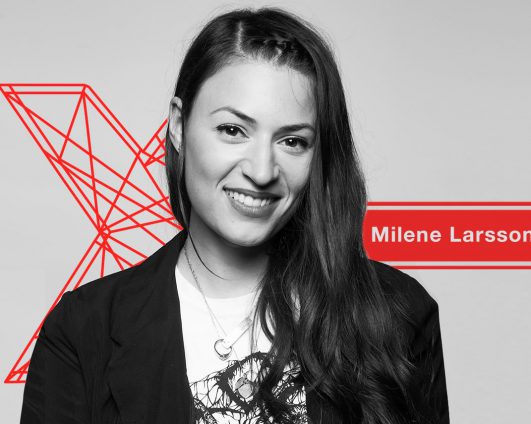 Journalist and documentary filmmaker Milène Larsson was born in 1983 in Stockholm, Sweden. She went to primary school in Paris then the family moved back to Stockholm where she went to Lycée Français St Louis, then Riddarfjärdsskolan Media and Communication high school. She studied English at Stockholm University and after a short stint at the nightlife magazine Nöjesguiden, and playing in bands, Milène was part of the small team that launched VICE in Scandinavia in 2004.
She's been the Scandinavian editor and European Managing Editor of VICE Magazine. She is currently based in London where she produces and hosts documentaries for VICE News, such as the award-winning films Young and Gay in Putin's Russia, Israel's Radical Left andIstanbul Rising, and the British Media Awards winning documentary series on the humanitarian and political crisis unfolding at Europe's borders Europe or Die, born out of an on-going commitment to document the efforts of those risking their lives to reach Europe and the forces tasked to keep them out. She also investigates gender norms and women's social status around the world for VICE's women's interest channel Broadly, like the documentaries China's Last Matriarchs and From Iron Girls to Left Over Women about the state of feminism in China. She also produces news packages for Vice News Tonight on HBO.
She has appeared on CNN, BBC, Al Jazeera, MSNBC and Sky News, and helped produce 'VICE' on HBO, an Emmy nominated news-magazine show.
Borders – why they exist, how they affect identity, and what happens when you don't fit in – have been themes of both her professional life, reporting on migration, the environment and civil, women's and LGBTQI rights, and her personal life as a migrant, although a privileged one with a European VIP passport.