Superwalkers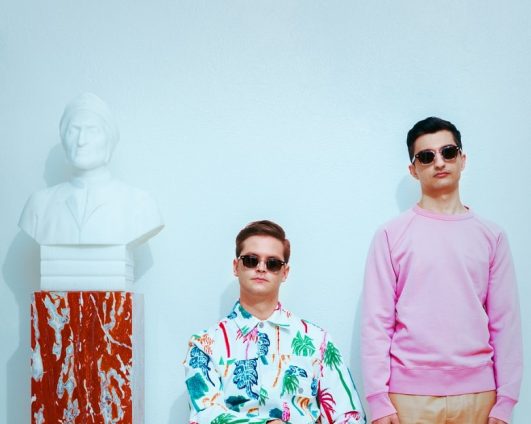 Despite the major contrasts between them, 'A' and 'J' found the key to making music by always working close together. The lyrics start to take shape as soon as the first chords have been laid down, to ensure that the sound and message correlate in every Superwalkers song. This way the often thoughtful observations in 'A' s lyrics won't get lost in the process.
As a duo, Superwalkers took off in early 2010 when already acclaimed producers 'A' and 'J' became friends through Stockholms underground club scene. At first, they just used their different musical backgrounds to compare notes on their current projects, but it wouldn't be long until this turned into full-on collaboration, resulting in their first single "Not Like Us".

Sound-wise Superwalkers remain the way we have come to know them from previous releases. Dramatic yet stylishly modest, melancholic but set to high heeled boots to the floor beat. As always, powered by the duo's passion for vintage synthesisers, and with lyrics conveying a message, sometimes from a global perspective and sometimes based on an everyday occurrence.